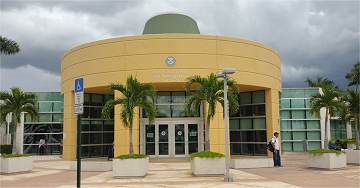 These are ten important tips to keep in mind for your Kendall USCIS Interview:
You MUST bring your own interpreter. USCIS will not provide one for you, and your case may be rescheduled if you don't bring a translator and you are assigned an officer that doesn't speak your native language.
Parking is free and easy at the Kendall Field office, but it can be VERY busy on days where judicial ceremonies are held (the ceremonies where new citizens are sworn in), so make sure you arrive with plenty of time to park and make it through security.
You will not be able to check-in for your appointment any earlier than 30 minutes prior to your scheduled time.
Make sure you leave items such as lighters, matches, and scissors in your car.
Review your application before going to the interview. Most of the conversation will be about what was put on your application, so you want to make sure you are familiar with its content and are ready to update anything that may have changed since you filed the form.
Dress professionally! While this isn't a requirement, don't forget first impressions are always important. You want the officer to know you are taking your interview seriously. Don't wear shorts or flip-flops!
Bring all your original documents with you, including passports and IDs.
Bring copies of any documents that you don't want the officer to keep. For example, if you bring your wedding album, make sure you also bring the officer copies of the album for him/her to keep, or he/she will have to take some original pictures out for his/her file.
Update your state identification and driver's license so they reflect your current address. It is a requirement of Florida law, and the officer will ask why you are not complying with the law if your license is not updated.
Plan to be at USCIS all day. Most interviews don't take more than an hour, but sometimes the waiting times are long. Clear your schedule for the whole day so you are not in hurry and don't have the added pressure of worrying if you will make it to work.
If you are interested in having an immigration attorney in Kendall accompany you to your USCIS interview,
please contact our office for a consultation at (305) 916-4800.
More Do's and Don'ts when preparing for your interview:  CLICK HERE!